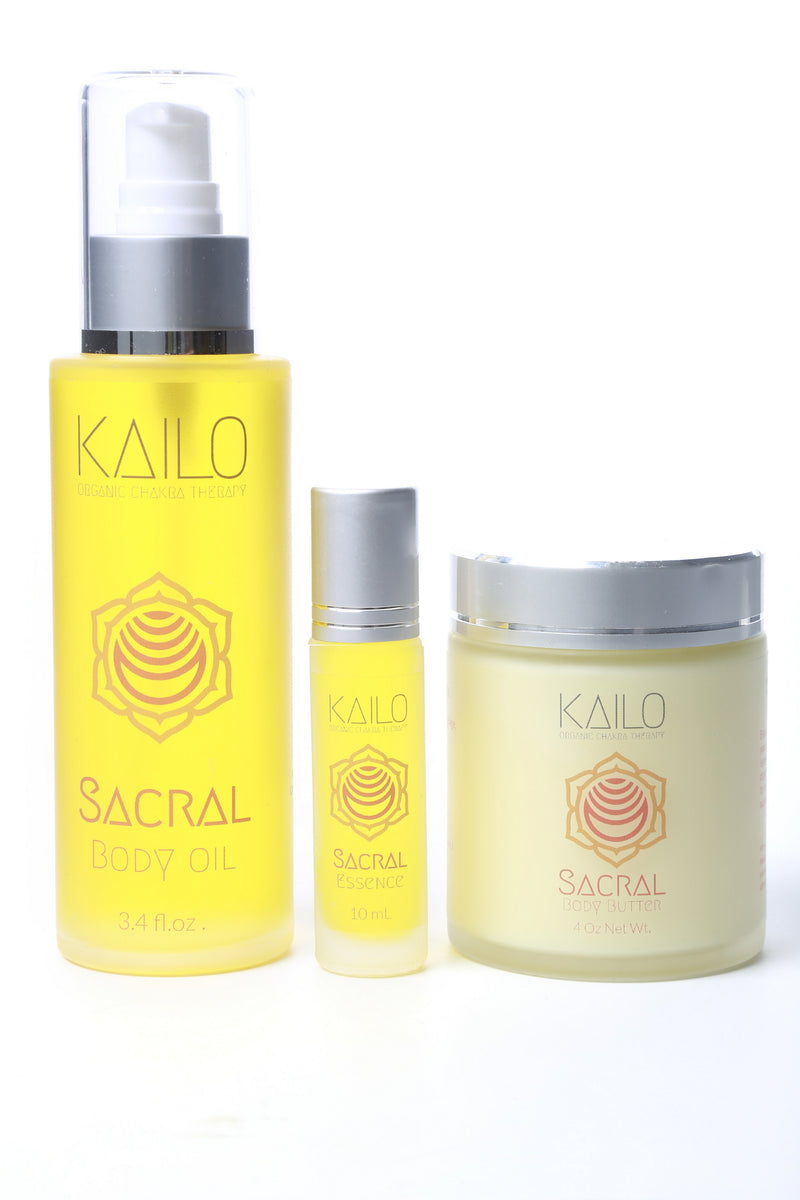 Sacral Kit
Deeply nourish and moisturize with our Sacral Body Oil and Body Butter. Adorn yourself with euphoric fragrance with our Sacral Essence. Fill your physical and energetic bodies with powerful sacral energy medicine with this Sacral Kit.
Our Sacral collection has a sensuous, stimulating, and subtly sweet aroma.
Combined with organic essential oils and 5 elements of energetic infusions, this kit will help restore balance to the sacral chakra - supporting you in having a strong and healthy connection to your emotions, boundaries, sexuality, creativity, pleasure, and nurturance of self and others.
---
Includes:
*Please follow the links to these products to learn about their pure ingredients and energetic infusions