The intention behind Kailo is to provide the tools, rituals, knowledge, and experiences to holistically thrive by cultivating a relationship to one's chakras.
The first and only products to be ceremonially infused with five healing modalities.
Color Therapy
is a type of healing that uses the visible spectrum of light and color to affect a person's mood and physical or mental health. Different colors are perceived as a result of their varying wavelengths, giving them each a specific frequency and vibration. Exposure to the frequency of the color that is associated with each chakra allows that frequency to enter the physical and energetic bodies. ​
Sound Healing
uses the vibration of sound to attune our bodies to the originally intended resonant frequency of our whole self. Tibetan Singing Bowls are ancient healing tools which evoke a deep sense of relaxation and well-being, assisting in reaching meditative states. Each chakra corresponds to a specific musical note. Playing the Tibetan Singing Bowls in one of these notes emits the healing vibration that harmonizes its respective chakra. ​
Bija Mantras
are one-syllable sounds that when spoken or chanted aloud, activate the energy of the chakras in order to purify and balance the mind-body-spirit. "Bija" is Sanskrit for "seed," thus the bija mantras are the seed sounds of each chakra. The vibration of the sound of each bija mantra creates resonance with the energy of the associated chakra.
Crystals
emit unique and powerful energies that interact with our biomagnetic field. Different crystals possess energy or vibration that resonates with the various chakras by positively charging them with the crystals' vibration. The chakras draw the healing energy from the crystals into the body and then release it through the body's energy channels.
Affirmations
are phrases that are repeated regularly to manifest one's intentions into reality. These positive statements serve to heal and strengthen aspects of ourselves that need healing and growth. Each chakra represents a certain aspect of our consciousness and entire being. By working with affirmations that channel the chakra's energy and teachings, we focus our attention on embodying the chakra's wisdom.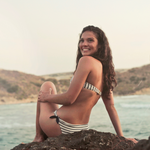 Laura
I've been using Kailo products for almost two years now. I have loved them so much that I've gotten a chakra essence kit for both my sisters and my mom. My students also love when I use them in my yoga classes. The medicine of these energetic fragrances is beyond any other product I've ever used. It's like receiving a reiki treatment every time because the products are made with so much love, intention, and energy work. It's hard to explain the magic of what unfolds, so really you should find out for yourself. I HIGHLY recommend Kailo for any person interested in integrating more balance, harmony, and high vibration into their lives. All walks of life will benefit.
Meghan
I am so incredibly grateful for these products. They seriously came into my life exactly when I needed them the most. The heart chakra oil got me through the most difficult breakup of my life and the solar plexus oil helped me to break a food addiction that I had been struggling with almost 10 years. Whoever you are, whatever you're going through, there is a chakra oil you can work with that will seriously help you.
Maria
I have learned so much about the chakras by working with these products. I use them with their rituals and now I feel like I have such a strong connection to my chakras, like I finally understand them and can feel them.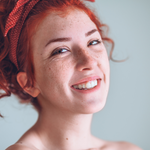 Karla
I am a very sensitive person when it comes to energy and I have worked with a lot of different brands of essential oils and chakra tools. I was amazed when I sampled Kailo at a yoga festival. At first I was skeptical that maybe the powerful effects I was feeling was just the energy of the festival and the classes I was taking, but I bought a whole kit anyways. Working with the essences after the yoga festival, I've learned they really are that energetically powerfully. In fact, the more I work with them and develop a relationship with them, the more effective they become. They really carry the vibration of the chakras within them!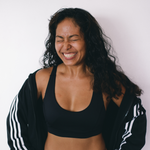 Abby
Just smell them and you will be in love! Just use them and you will feel a shift! I use these products in all my workshops and classes! Oh and I LOVE the included rituals. The affirmations are so helpful!
Alana
These are next level! I travel for work all the time so my routines, schedule and stress levels tend to be all over the place. But now that I have my essence kit, I take moments to reset all the time. Every time I see them in my purse I pick a chakra and do the quick little ritual that goes with it. It literally takes 10-30 seconds and I can do it anywhere. You can catch me in the bathroom, on the airplane, in line for coffee, or stuck in traffic having a little self-care moment and then boom! I'm back in action and feeling so much better than before!