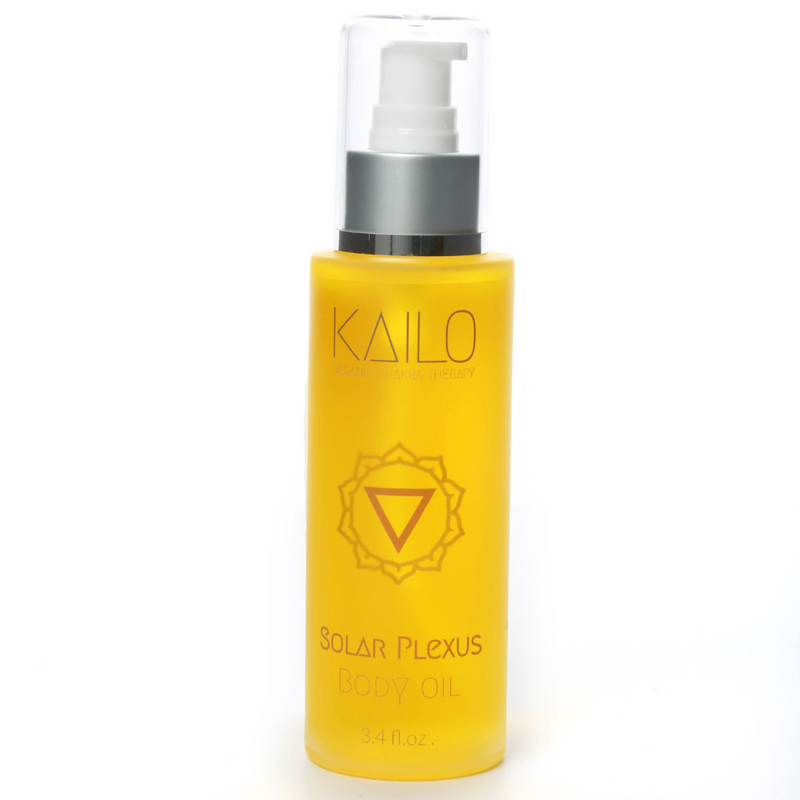 Solar Plexus Body Oil
Soak up some serious moisture and solar plexus energy medicine into your physical and energetic bodies. Our Solar Plexus Body Oil has a fresh, bright, lightly citrus aroma.
Incredibly rich in beneficial minerals, Vitamin E, and antioxidants, Jojoba Oil keeps skin healthy and protected from the damaging and aging effects of free-radicals. The most similar oil to human sebum (the skin's own natural lubricant), it is super lightweight, non-greasy, very easily absorbed, and ideal for those with sensitive skin.
Combined with organic essential oils and 5 elements of energetic infusions, this body oil will help restore balance to the solar plexus chakra - supporting you in feeling full of strong will power, confidence, courage, and a heightened ability to take action and meet challenges.
---
Pure Ingredients
Organic Unrefined Golden Jojoba Oil, Organic Cedarwood Atlas Essential Oil, Organic Juniper Berry Essential Oil, Organic Grapefruit Essential Oil, Organic Lemon Essential Oil
---
High Vibration Infusions
Crystal: Citrine
Color: Yellow
Tibetan Singing Bowl Musical Note: E
Bija Mantra: RAM
Affirmations: I do.
I am confident and strong.
I have the power to manifest my desires.
I have the power to grow and evolve.
---
Ritual
After bathing, massage on to clean, wet skin. Breathe deeply, focus on the color yellow, and repeat to yourself either the bija mantra RAM and/or the affirmations. Let skin air dry. Alternatively, use as a massage oil while giving or receiving a massage.
---